JITO Ladies Wing
About
Shraman Arogyam
Shraman Arogyam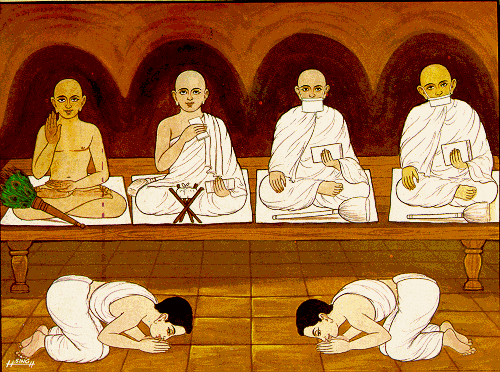 To be of help to Guru Bhagvants and benefit from their wisdom is only possible by good, selfless work. Jain Sangh and followers are always eager to gain from the wisdom of the Guru Bhagvants. Hence, an innovative scheme has been initiated to provide immediate healthcare for Guru Bhagvants, who ail from health problems, diseases, etc. due to traveling wide distances.
Taking these facts into consideration, JITO has initiated Shranam healthcare scheme, under the leadership of Pujya Shri Nayapagyasagarju Maharaj and with the support of Jain Doctor Federation. Sixteen thousand sadhu-sadhvis are covered under this scheme. Huge corpus of funds has been collected with the generous donations of Jains.
Under this scheme all Guru bhagavants of Jain religion will be provided with a smart card. Through this card, Guru Bhagvants can receive healthcare at a pre-determined hospital, free of cost. A book containing the list of hospitals and their addresses is given to the Guru Bhagavants.
In order to make available healthcare to Guru Bhagvants, Jain Organizations and institutions are requested to contact JITO office. Complete information about the services will be available at the office.
---