JITO Ladies Wing Kolkata
Event
Kalasmriti Event 2021
Virtual Art Exhibition & Competition
Kalasmriti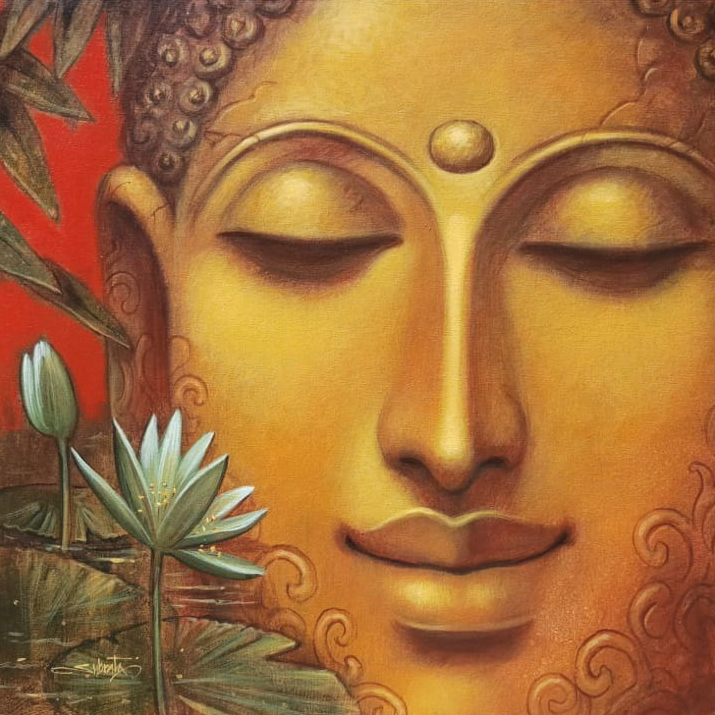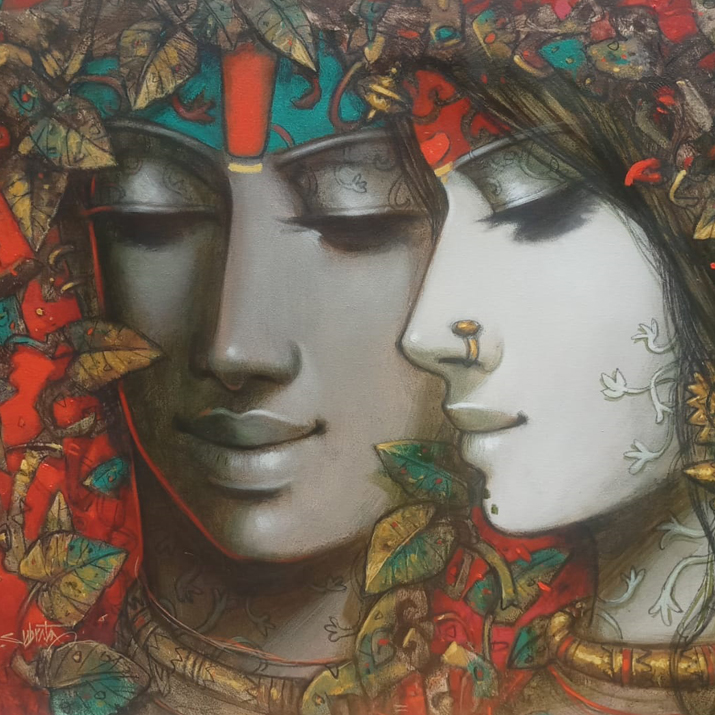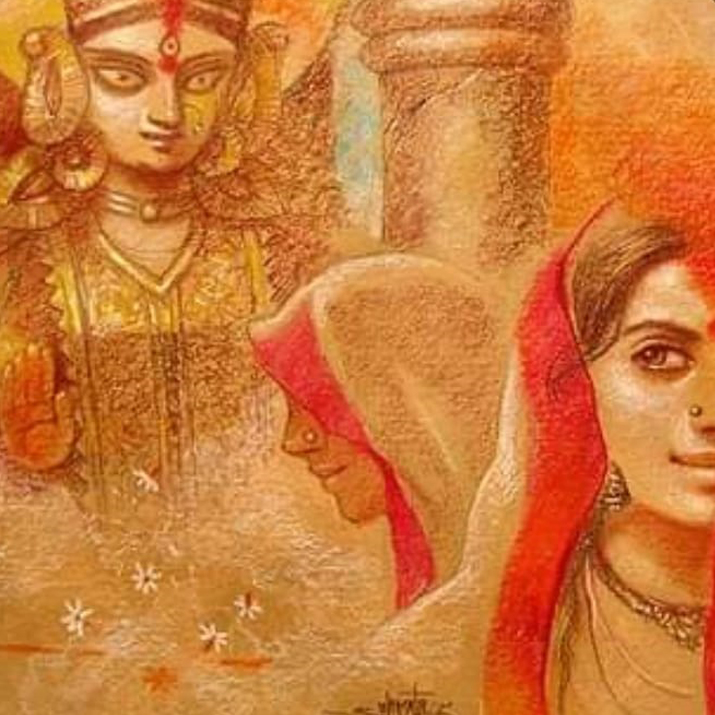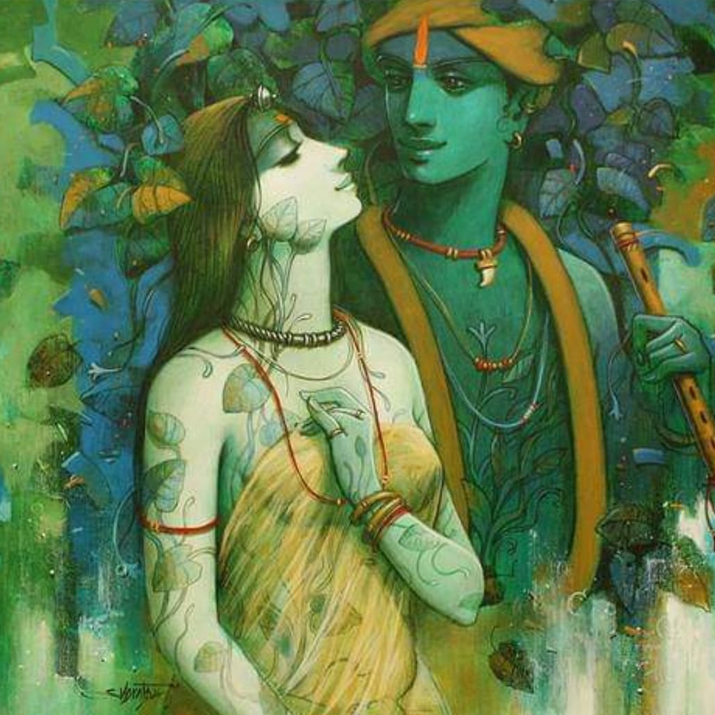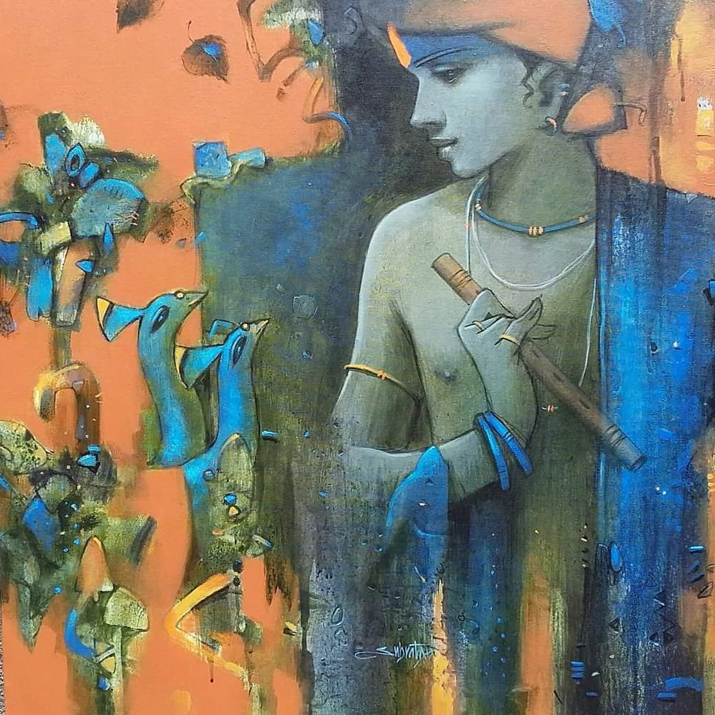 Open call for all the Artists
To participate, register yourself & send your paintings by 21st June, 2021 on
jlw.kalasmriti@gmail.com
(Limited Entries Only)
Attractive prizes for winners & E- Certificates for all participants
The two categories are:
Registrations from: 5th-14th June. 8-16 Years Old
Submission: 14th- 21st June. 17 Years and above
For registration, Contact: Komal Mehta (+91-86971-82162) Alka Shah (+91-99038-92556)
---
JITO KOLKATA CHAPTER
Rajesh Bhutoria - Chairman
Pankaj Kankaria - Chief Secretary
JITO KOLKATA LADIES WING
Sarita Saraogi - Chairperson
Sonam Bagrecha - Chief Secretary
PROJECT CONVENOR
Neelam Sethia
JITO KOLKATA YOUTH WING
Rishabh Nahata - Chairperson
Ankit Barmecha - Chief Secretary
---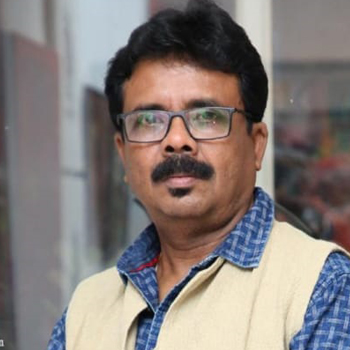 Subrata Das
Subrata Das Born in Kolkata - Subrata studied a Foundation Course from "College of Visual Arts" Kolkata under eminent artist Sri Suvaprasanna. "The works of Subrata Das have very poetic representation.
He depicts characters from the Indian Mythology. His current series focuses on the Divine love of Radha Krishna, The canvases have a lot of flora and Fauna Elements, Flute being a constant motif in his paintings giving a surreal mood. Subrata works are Traditional and Ethenic with a touch of the Modern. "His Medium is Acrylic on Canvas & Mixed media with semi realistic and Expressive. He has held over eleventh solo shows in Mumbai, Delhi, Bangalore, Gurgaon, Hyderabad, Pune and Kolkata, Dubai, Singapur, London and Several prestigious group shows in India and abroad. Participated Annual Shows of Birla Academy, Academy of Fine Arts, AIFACS, National Exhibition, Avantika International Art Exhibition, and Bengal Art Festival in LONDON etc. & many Art workshop in India and abroad. Subrata has received GOLD and SILVER Awards from Avantika International Art Exhibition, and Bengal Art Festival in LONDON etc. Subrata hs received GOLD and SILVER Awards from Avantika International Art Exhibition and Certificate of Merit from all India Youth Art Exhibition. His paintings are in collection of UNESCO, TATA Steel ITC Group, Raj Bhawan - Kolkata, Bangladesh High Comission, RPG Enterprises, TAJ Group of Hotels and various corporate houses and private collections in India and abroad.

| | | | |
| --- | --- | --- | --- |
| | Phone | : | 9830051760 / 8777589559 20/2 |
| | Address | : | Goabagan Street Kolkata - 700 006 |
| | E-mail | : | subrata_das760@yahoo.com | artist.subratadas@gmail.com |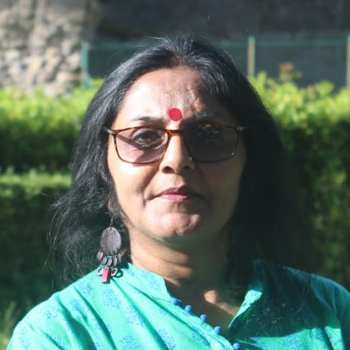 Babita Das
Babita Das After acquiring an MFA in print making from Vishwa Bharati University, Babita Das, had the privilege to work as a National Scholar with the Ministry of Culture. She has participated in innumerable group &
solo exhibitions throughout the world. She has also been invited to conduct workshops in different countries for both school & college students, inmates at correctional facilities & professional artists from different fields. She has participated in artists' symposiums, residencies, art festivals, & biennials; & has won some of the most coveted awards. She attracts peer recognition & connoisseur appreciation. Some of the many programs she has been part of the 2008 Olympic Fine Arts Exhibition at Beijing where she received a Gold Medal for her painting; the 'Festival l'Auteur du Temps des Poetes' at Guadeloupe; the residency at the Vermont Studio Centre, USA & at Platerow, Pol&. She joined the top '100 Excellent Artist Exhibition' from South & Southeast Asia in Malaysia, & later went on to exhibit her work at the 'New Expression of Asian Art' at Bangkok. Other than painting, she has excelled to showcase her creativity by sculpting a 10 feet tall ice sculpture at Livigno, Italy. The Lithuanian Artist's Association has also hosted her for their annual International Creative Project at Palanga. She won the First Prize at the Izmir International Art Biennial & was felicitated by Indialogue Foundation in Kolkata. She was invited to the 3rd 'Sharm El Sheikh' International Fine Art Festival in Egypt & for the 'Renaissance Der Erde II Symposium' at Munich. In the same year she exhibited her works at the Laleh Gallery of Tehran & Apadana Gallery in Iran. Finally, she exhibited a series of graphics based on her hometown at the ICCR gallery in Kolkata in collaboration with the Alliance Francaise du Bengal, titled; 'Kolkata in 80s:Through Babita's Eyes'.
Category A (Age Below 17)
Category B (Age Above 17)