JITO Ladies Wing Kolkata
Past Events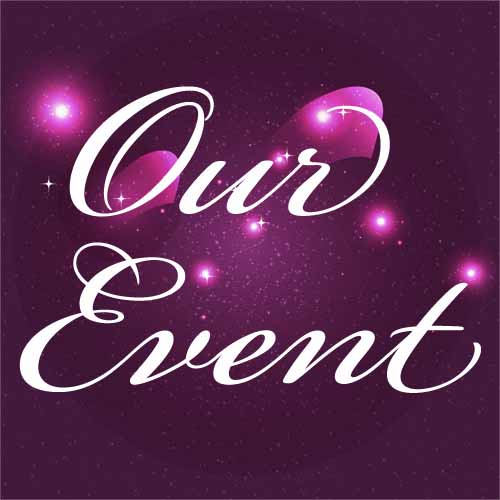 Event -
Anmol Rishtey
Date -

29 Jan 2022
Venue -

Zoom Meeting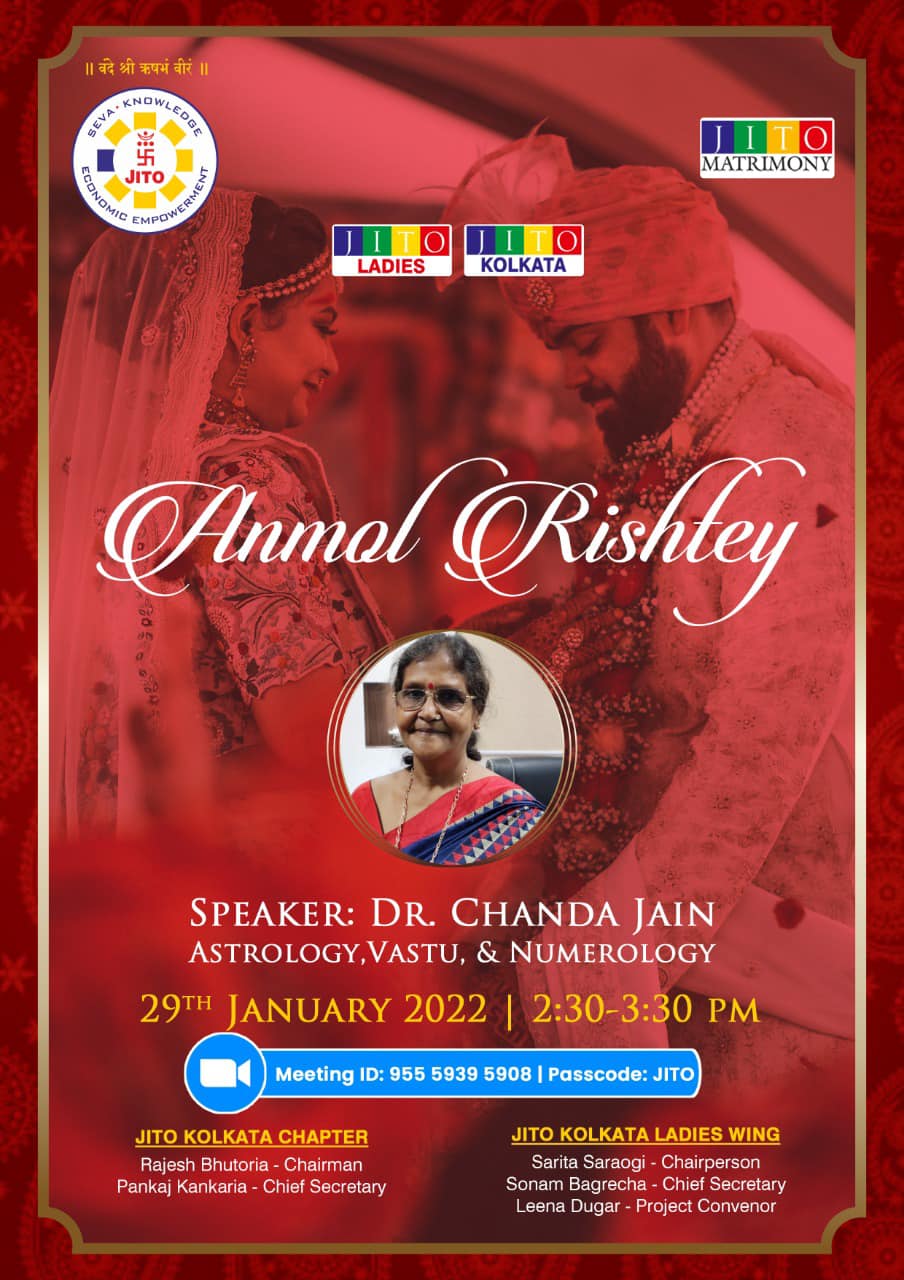 Anmol Rishtey -By Dr. Chanda Jain
This programme was conducted by Jito Ladies Wing, together with Jito Matrimony, on the 29th of January, 2022, with the supervision of chairperson Sarita Saraogi, Chief secretary Sonam Bagrecha & Jito Matrimony convener Leena Dugar.
Dr Chanda Jain hosted the show. She is a professional expert in Astrology, Vaastu & Numerology & she spoke about different kind of a life goal, a goal which helps in creating bonding between two hearts, between two minds and between two families. She focused upon the importance of marital bonding, as the strong building brick of the future society.
She beautifully portrayed upon how to find a soulmate, and briefed on other beautiful relations between people. Chanda ji explained the importance of astrology, numerology and Vaastu in marriage.
50+ individuals participated in this highly interactive & enlightening programme. Their queries & doubts were cleared too. All participants were very excited & motivated after the completion of the session.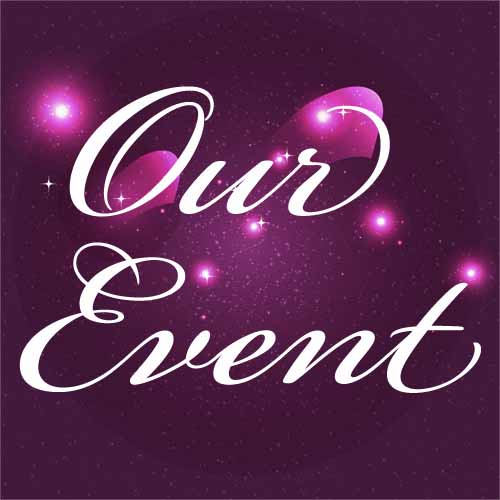 Event -
B2B Networking & Goal Setting
Date -

28 Jan 2022
Venue -

Chitrakut Building - Nirvaana Life's institute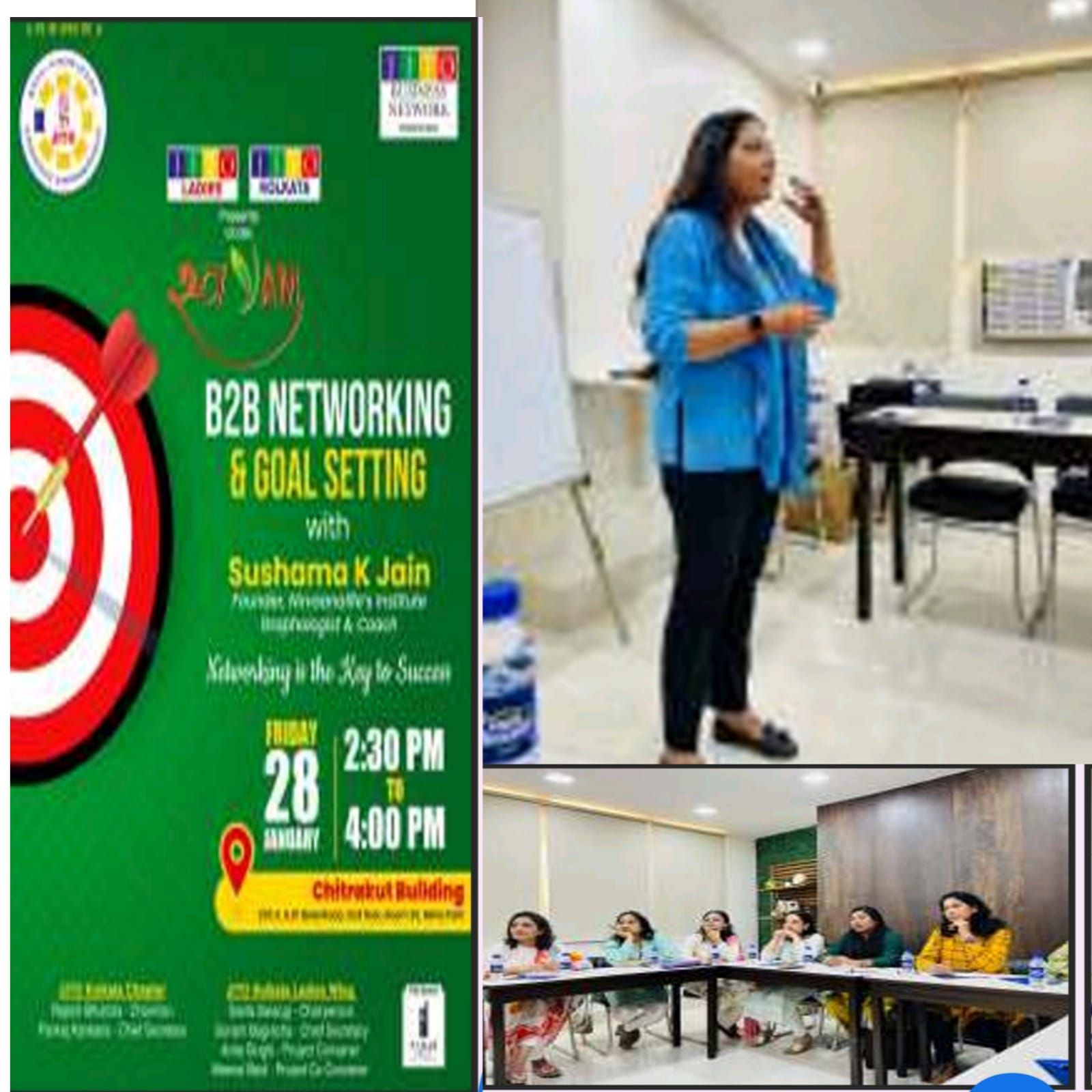 B2B Networking & Goal Setting -By Sushama Jain
Sushama K Jain is the Founder of Nirvaana life's institute. She is a Graphologist & a life Coach.
Graphology is the study of analysing the characteristics of an individual through their handwriting. Using this science, the mindset, thought process & personality traits of an individual can be mapped, by SWOT analysis of the handwriting. In recent times, this amazing tool is being increasingly used, for therapy or simply for self development.
Goal setting in every sphere of life is important, & networking is the key to success, were the topics of discussion.
20+ registrations were received in accordance with the maintenance of all Covid protocols.
Under project "Swayam", this Jito Business networking programme was conducted. Special accolades to B2B Convener Anita Singhi & B2C Co-convener Meenal Baid, for making this session a super success.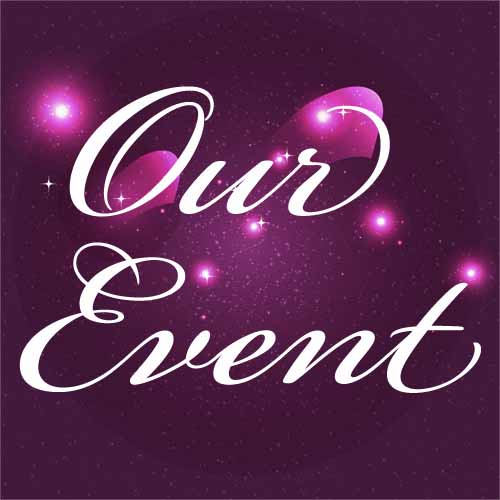 Event -
Face Yoga
Date -

22 Jan 2022
Venue -

Zoom Meeting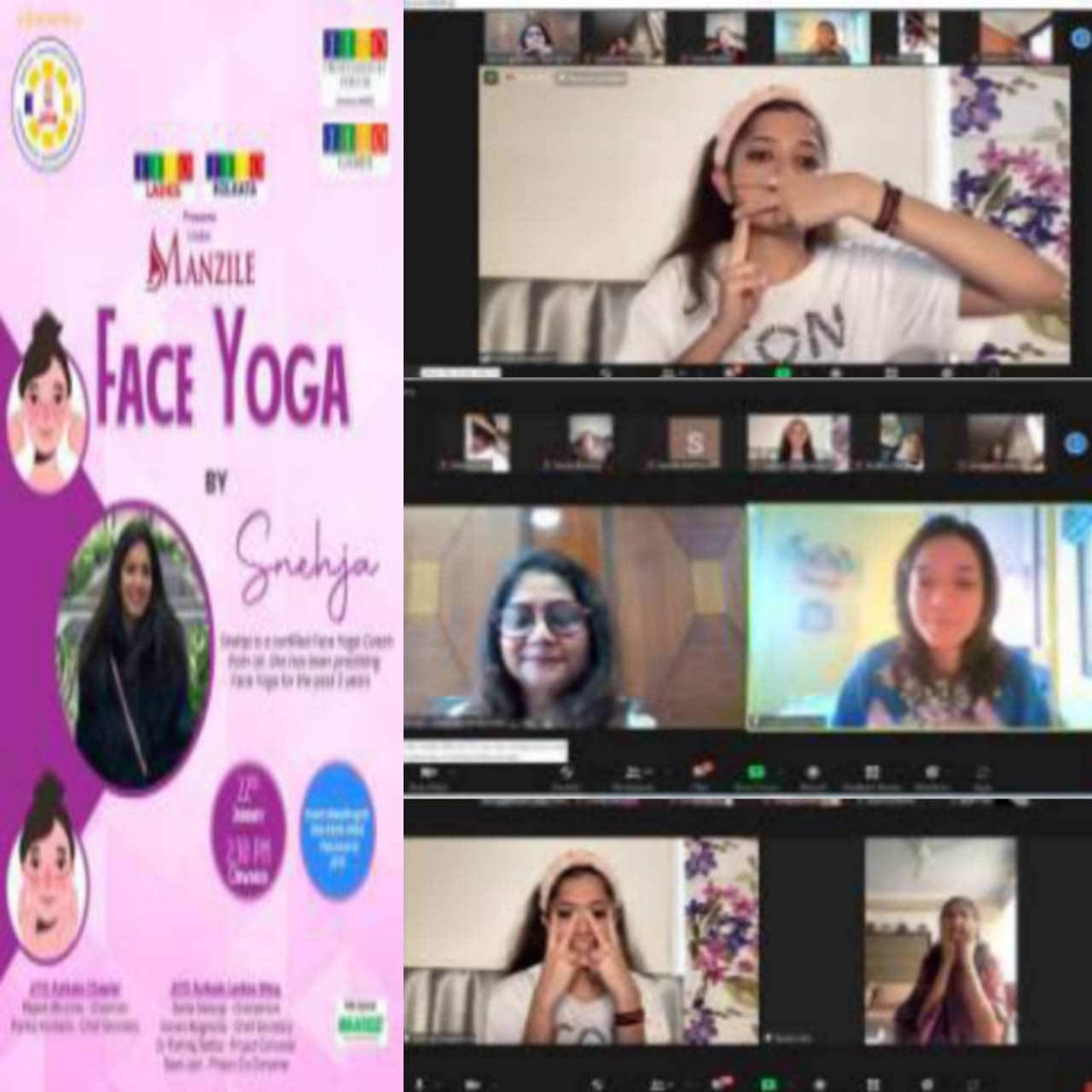 Face Yoga - By Snehja Sanganganeria
Snehja Sanganeria, a certified Face Yoga coach from UK discusses about the facial workouts which helps in accelerating the anti ageing process. It is also helpful for better blood circulation and boosts collagen production of the skin.
Snehja is the founder of "Face Prana". While still in the UK, Snehja was facing a bout of skin issues that saw her constantly frequenting dermatologists. It was then that she came across the concept of face yoga and began practicing with the help of youtube tutorials. She soon witnessed a visible change and decided it was time to learn more. Snehja got certified after her training under the world-leading face yoga expert, Danielle Collins.
45+ individuals participated in the session with full enthusiasm. It was an enlighting & immensely helpful session.
It was a Jito Ladies Wing endeavour under Project "Manzile", headed by Convener, Dr Pukhraj Sethia & co-convener, Sashi Jain.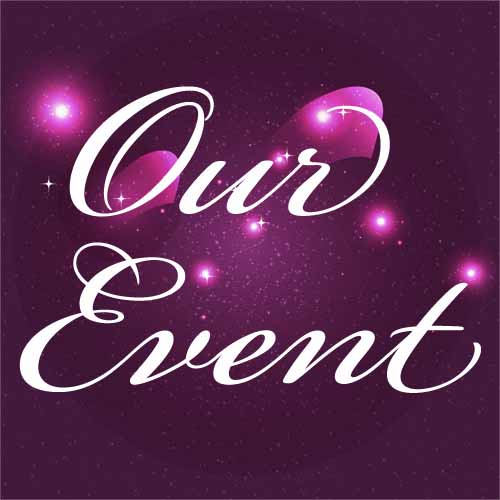 Event -
Way To Financial Freedom
Date -

21 Jan 2022
Venue -

Zoom Meeting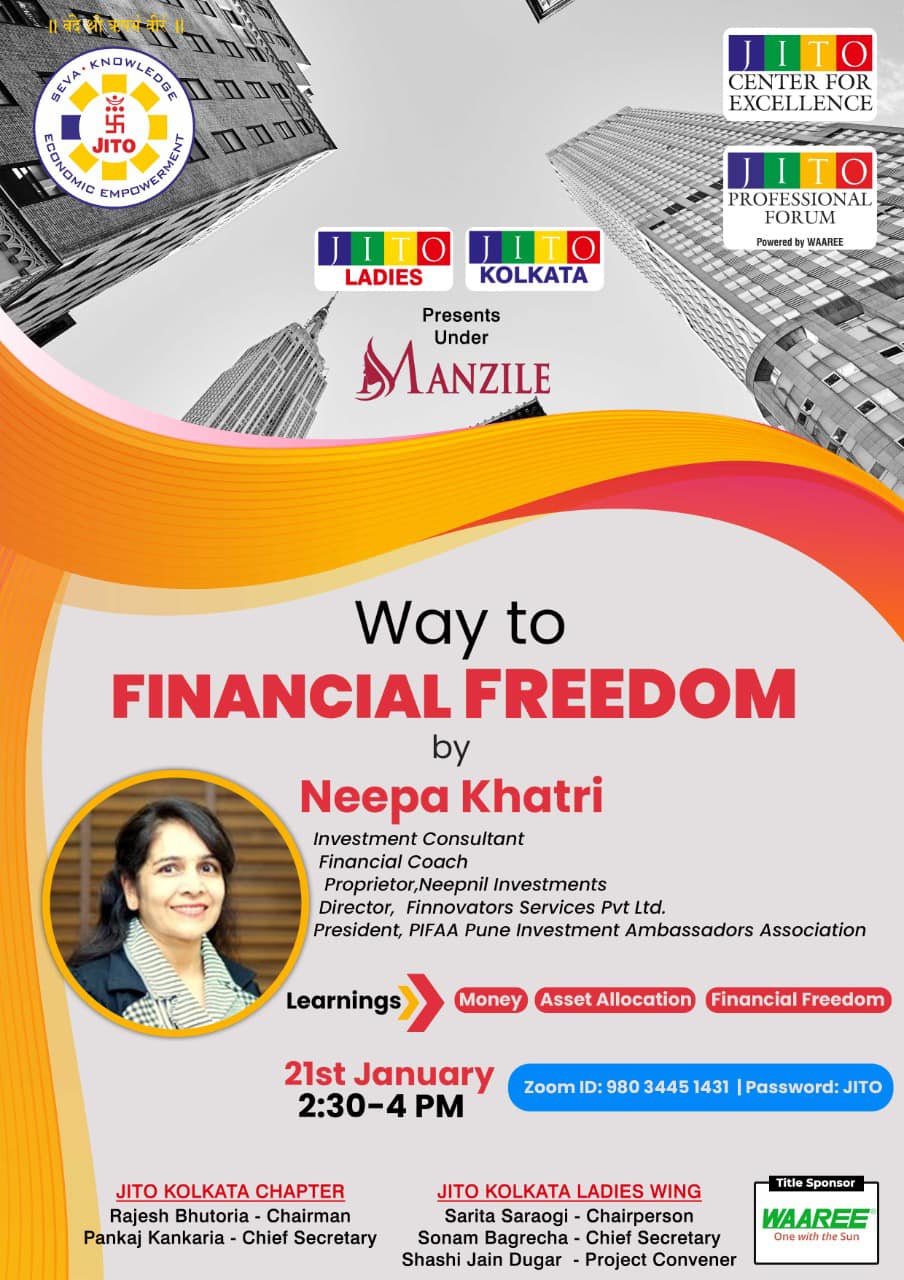 Way to Financial Freedom - By Neepa Khatri
This event took place on 21st January 2022. It was an initiative by Jito Ladies Wing, Jito Professional Forum & Jito Centre of Excellence under Project Manzile, headed by project convener Sashi Jain Dugar.
Ms. Neepa Khatri, an Investment Consultant, Financial Coach, Proprietor of Neep Nil Investments & Director of Finnovators Services Pvt. Ltd. took the session on Zoom. She is also the President of PIFAA (Pune Investment Ambassadors Association).
By professional qualification, she has a Masters in Social Work. Neepa ji has an experience of over 25 years in investment counselling. Now she has joined hands with Finnovators Services Pvt Ltd. as a Director, with the view of giving Financial Freedom, protection and ensuring wealth creation in every stage of life.
She briefed 50+ participants on ideal Financial Planning, Types of funds distribution. Discussions were done on Asset Location types, how they work and how to rebalance.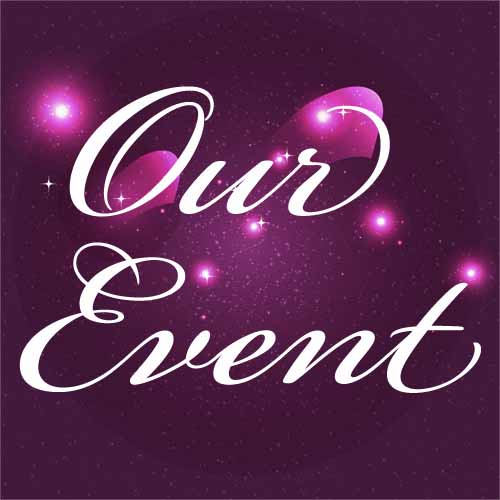 Event -
Guide To Hormonal Harmony
Date -

19 Jan 2022
Venue -

Zoom Meeting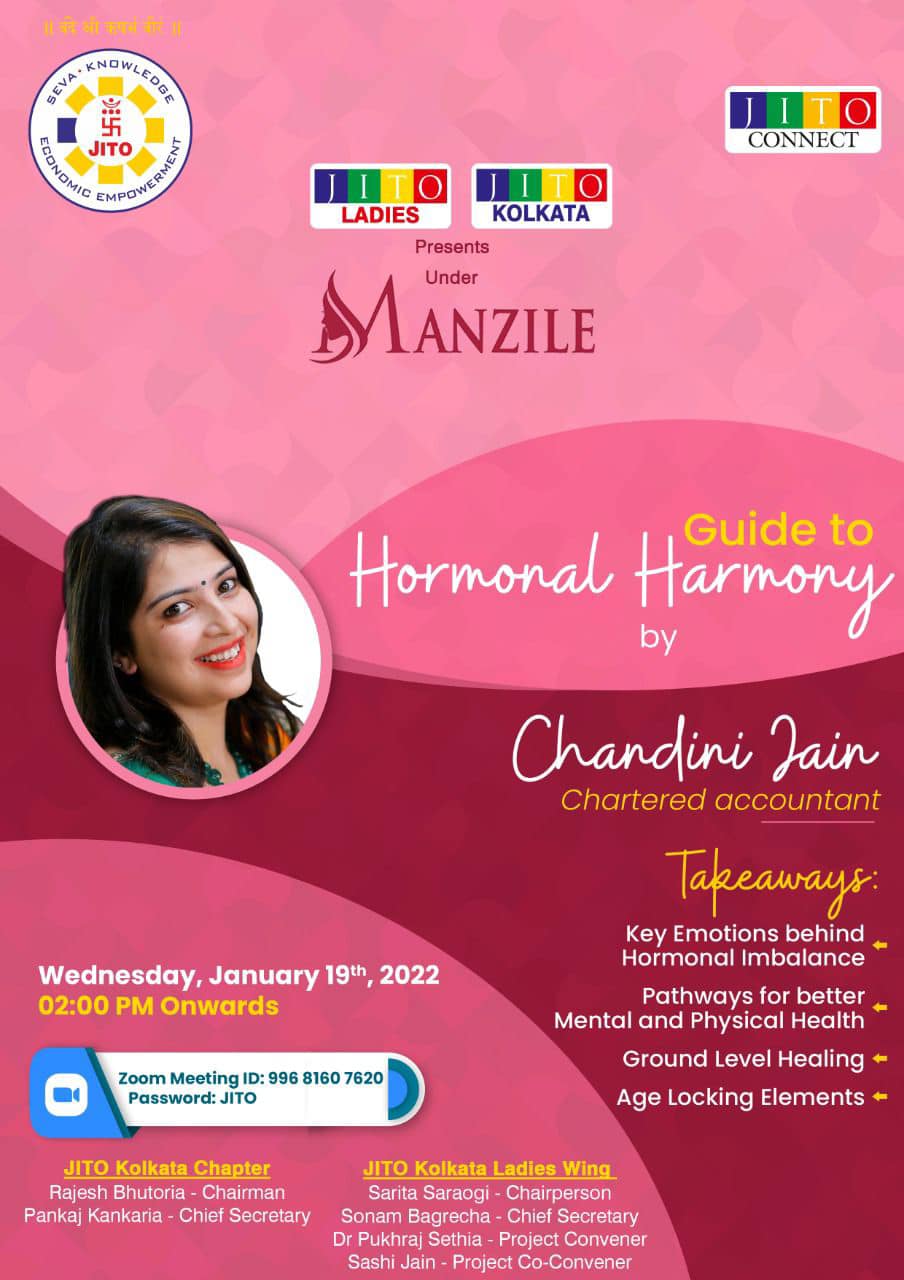 Guide to Hormonal Harmony - By Chandini Jain
Under the project Manzile, this was an initiative of Jito Ladies Wing & Jito Kolkata chapter with Jito connect. It was presided by Dr Pukhraj Sethia, the convener & Sashi Jain, the co-convener
Ms. Chandini Jain, Who is a CA by profession, and a medical solution provider by hobby and passion, took the session. She explained about the most important factor of our health and body , that actually controls all our emotions, wellbeing, actions and overall health, " The Hormones ". Homonal health is often a neglected topic & she spoke about its importance in life.
More than 50+ individuals participated in the session, which helped them in knowledge enhancement. It enabled the participants to clear their doubts on Hormonal Imbalance & how crucial it is to have a sound health, a beautiful stature, and a stress–free mind.
Following were the main topics of discussion:
* Key emotions behind hormonal imbalance
* Pathways for better physical & mental health
* Ground Level healing
* Age locking elements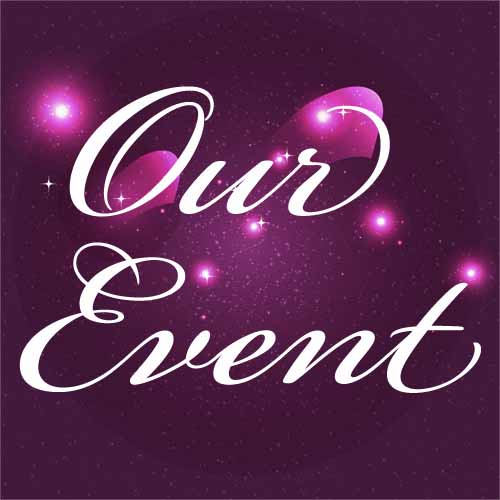 Event -
ABCIE - Anybody Can Invest In Equity
Date -

17 Jan 2022
Venue -

Virtual Event On Zoom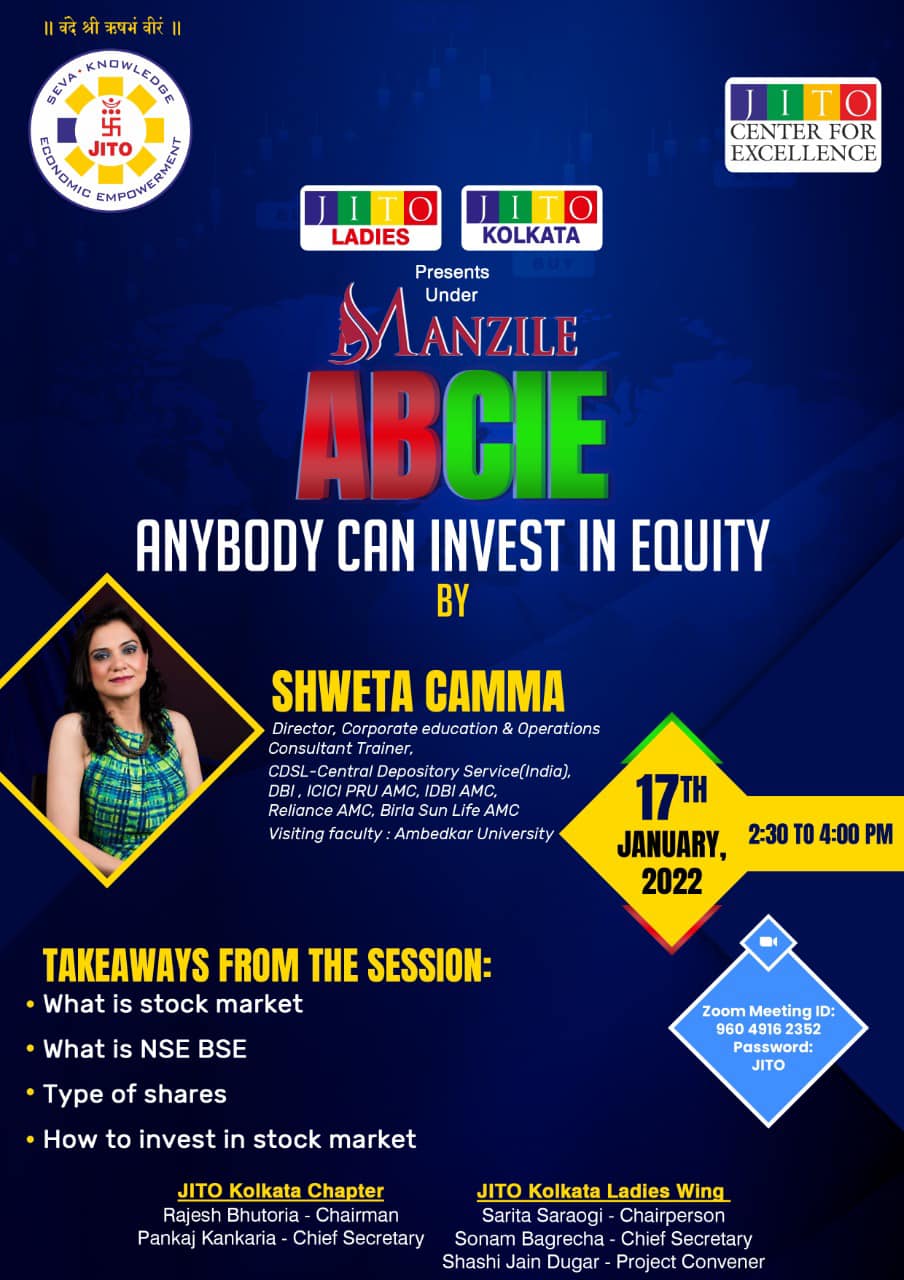 ABCIE- Anybody can Invest in Equity - By Shweta Camma
Under project Manzile, this event took place on 17th January 2022, via Zoom. It was a joint endeavour of Jito Ladies Wing & Jito Centre of Excellence. Shashi Jain Dugar, the convener, guided the programme.
Ms. Shweta Camma, an investment Awareness faculty & trainer & financial wellness consultant & coach explained the basic terms of the equity market, types of shares, different stock exchanges and how to build a portfolio.
The practical aspect was also covered where, she illustrated the process to buy shares online & handle transfer form bank accoun,t by live purchase of shares in the session.
The main takeaways of the session was:
1. What is Stock market
2. What is NSE BSE
3. Types of shares
4. How to invest in stock market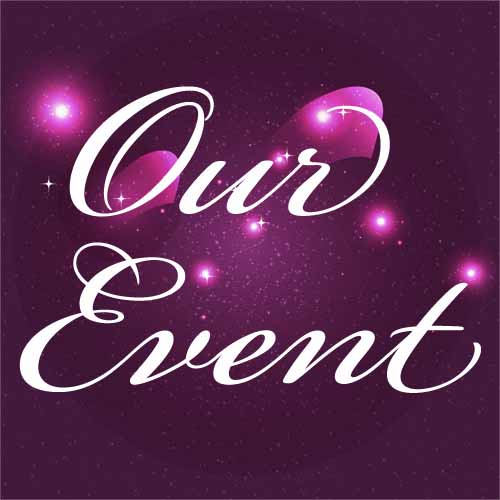 Event -
Cricket Tournament
Date -

07 Jan 2022 - 08 Jan 2022
Venue -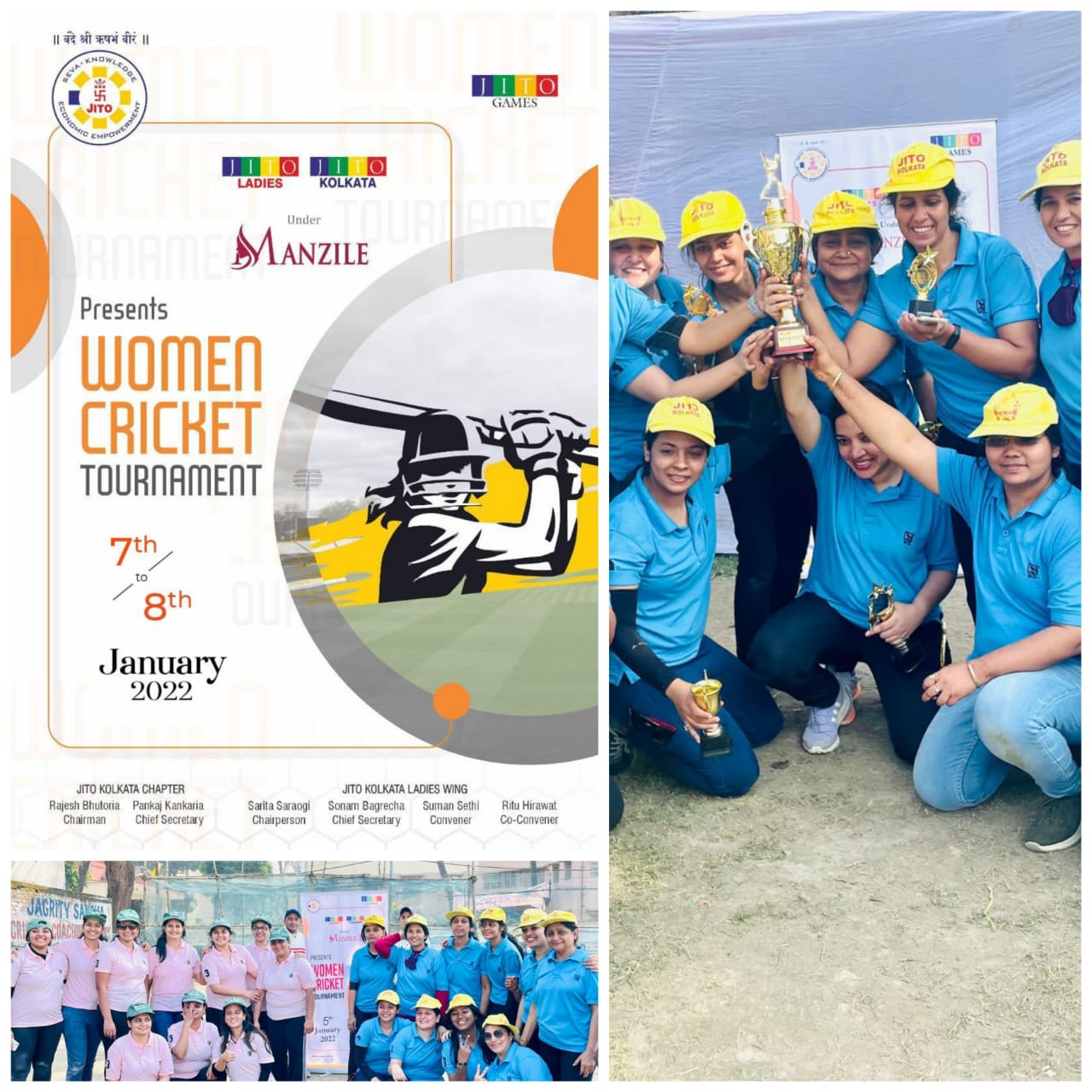 Cricket Tournament -Woman Cricket League
This event took place on the 7th & the 8th of January, 2022, under the project "Manzile". It was a joint endeavour of Jito Ladies Wing & Jito Games, with the guidance of convener Suman Sethi & co-convener Ritu Hirawat.
The two participating teams were "Master Blaster" and "Dare Devils" comprising of 11 members each. They played three competitive matches.
Team Master Blasters lifted the winner's trophy and Team Dare Devils were the runners-up. The members of both the teams had a great funfilled time.
The tournament concluded with an award ceremony where the "best Batsman", "Best Fielder", "Player of the Series", and "Most valuable Player " were awarded . Such fun & motivational programes have always been in the JLW agenda.