JITO Ladies Wing Kolkata
Face Of The Month
JITO Ladies Wing kolkata
Best JITO Lady Award Winner 2016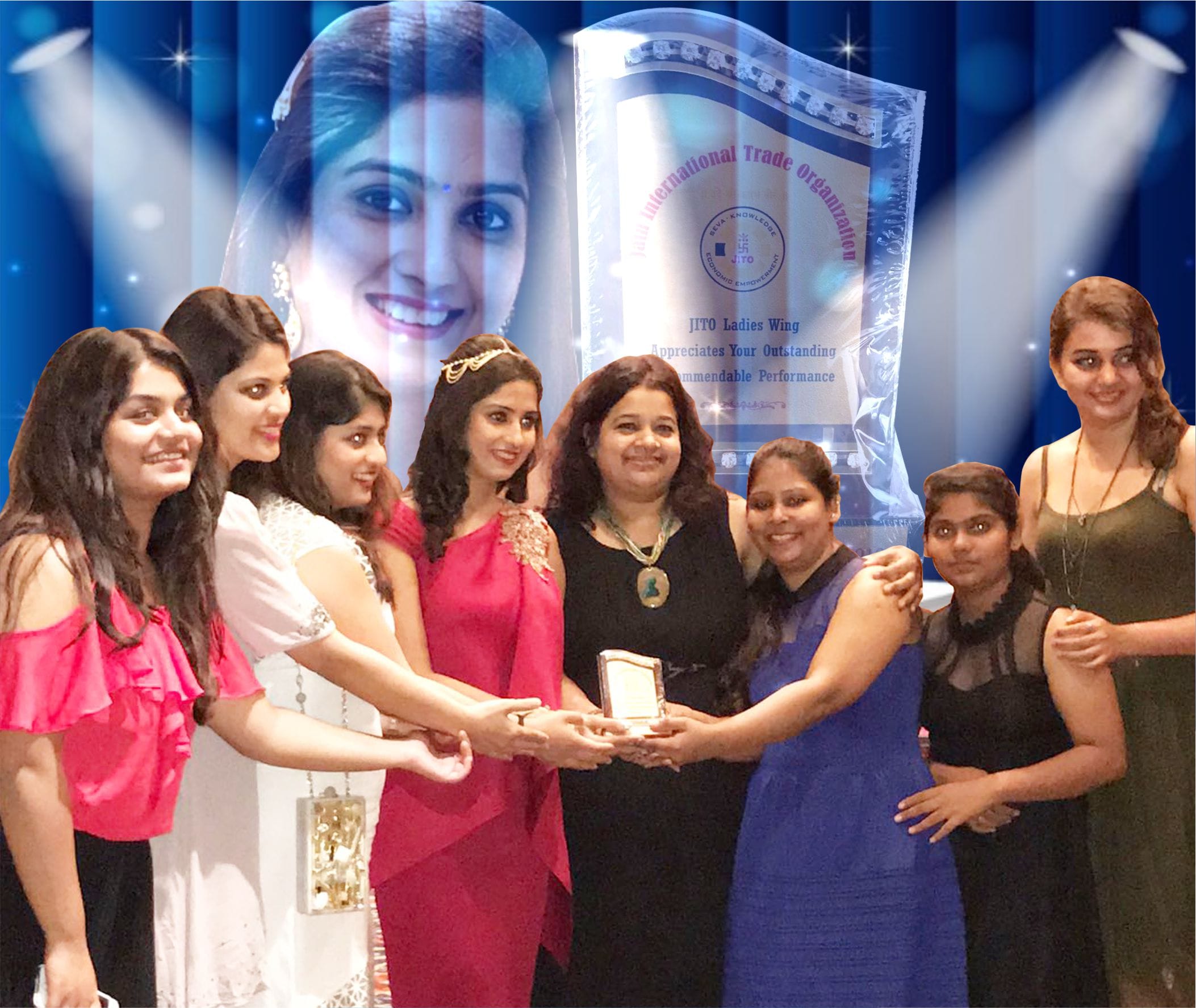 Sarika Jain became the winner of most coveted award of JIWO
Best JITO Lady Award 2016
She won many hearts by her devotion to the needs of each and every member of JIWO. Sarika made sure that the trip to Vietnam - Cambodia trip was hassle free for all but her. I had a chance to speak with her on her journey in jiwo and found her surprisingly easy-going.
How did your journey with JIWO got the current momentum?
As I recall, the journey started with the Srilanka trip. Though I did not join the trip myself I did my best to make it memorable for everyone who joined in.
And this year?
With a year's experience, I could do much more this year for all. We arranged tickets, visa, sim-cards, Jain food & even provided documents folders to all on the trip so that they can simply seat back and enjoy.
What was the best part of this trip?
The best part of the trip was the active participation from all the fellow members of all the different chapters. I was overwhelmed to see my own chapter's performance during the trip and that turned out to be commendable as 2 out of 3 awards came along with us including the wonderful memories and bonding made during the trip.
Anything you would like to share with your fellow Jiwotians or any message?
I firmly believe that each one of us is here for a purpose. Even if we are not good at everything; each of us is definitely good at something. Discover what your talents are and pour your heart and soul into developing it and for sure, each of us can go a long way in our respective fields. (With a smile) This year's trip will remain in my memories for forever, after all winning Best JITO Lady Award is my most joyous moment.